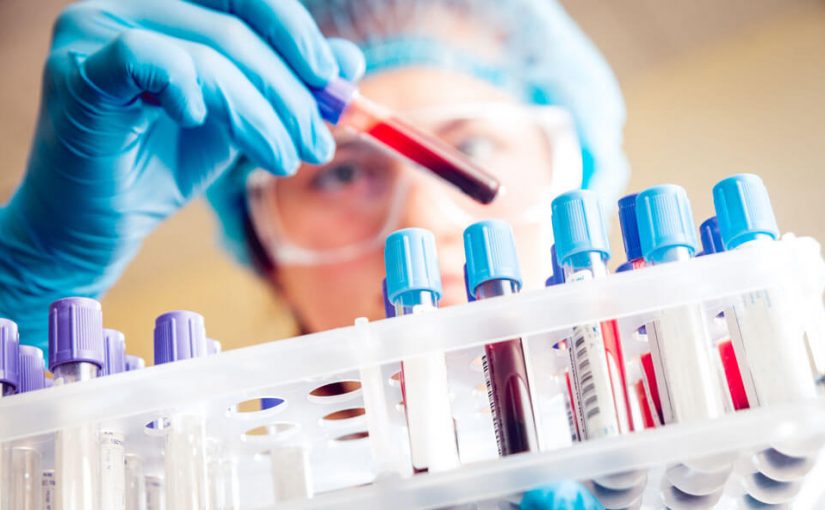 The importance of medical laboratories is that they are one of the branches of complementary medicine, which helps in the diagnosis and treatment of various diseases of the body, where through the laboratories, various body samples are analyzed to determine the extent of their efficiency and to identify the causes of the disease in a way that helps the physician determine the appropriate treatment and dose for each patient.
The laboratory is concerned with the study of clinical diseases or what it calls "pathology", from which the branch of hematology branches. The laboratory also carries out the necessary analyzes to diagnose hematomas and anemia of all kinds, in addition to withdrawing blood marrow samples and reading proportions. This section completes the services of the blood bank that covers the needs of the patient when needed to transfer red blood cells and frozen or soft blood serum and its derivatives. Blood and blood thinners, where such tests are performed as a routine procedure or in an emergency.
Laboratory services include knowledge of various clinical diseases. From the blood sample, serum can be separated to analyze blood chemistry for the diagnosis of heart, liver, bacterial and kidney diseases, immune analyzes, viruses, and hormones in various forms, such as hormone, yeast, femininity, thyroid hormone, metabolism, menstrual hormones, menopause, as well as the level of vitamins such as vitamin D and others. Other types of vitamins. Urine is also analyzed to diagnose diseases of the urinary tract, from which we move to the Department of Microbiology where air and anaerobic germs are detected, either under a microscope or by their growers on anaerobic or anaerobic media and isolate the harmful ones and identify them naturally or chemically and determine their sensitivity to antibiotics, as the laboratory includes a unit To donate blood.
The Therapeutic Laboratory is associated with a partnership with the Al-Burj Laboratory to carry out tissue-related analyzes, either in cases of genetic analyzes or chromosome analysis, cooperation with many other specialized laboratories takes place, and the Hospital Hospital collaborates directly with the regional laboratory of the Ministry of Health
what(h)wət
Hematology and coagulation
Blood bank
Blood tests
Analyze urine and stool
Analyze of hormones and the immune
Analyzes of the various hepatitis
Analyzes of parasites
Microbiology
Histology