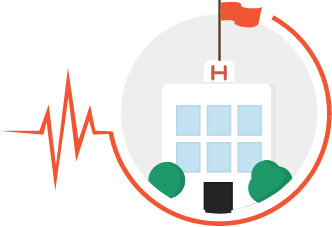 Patient and family responsibilities
The patient, his family and his family have a big role in improving the condition of the disease and taking his hand towards a speedy recovery, God willing, so the patient's and his family's cooperation with the treated medical team and their respect for the hospital's systems and instructions are extremely important to achieving the goal of healing the patient, and therefore The hospital hopes, with certainty, to respect and respect the following aspects:
Provide accurate and complete information about the patient's condition and history as best and possible as possible – including medications and other health related matters.
Informing the health care provider in charge of the patient about unexpected changes that may occur to the patient's health condition.
Respecting and following the policies and regulations of the Hamad Medical Corporation.
Respecting restricted areas.
Adhere to the treatment plan recommended by the responsible health care provider, including directions for nurses and other caregivers.
Take responsibility for decision-making and its implications if treatment is refused or if the healthcare plan decided by the healthcare provider is not followed.
Ensure that financial obligations are met as quickly as possible.
Respecting the rights of other patients.
Refrain from smoking, keep calm, and adhere to the number of visitors according to the rules and regulations of the Hamad Medical Corporation.
Respect for the property of Hamad Medical Corporation and other people.
Adherence to the patient's appointment, and call to cancel them in case they are unable to attend for any reason.
Asking questions if the information provided is not understood.
Protecting personal property by assigning valuables to Hamad Medical Corporation employees.
Not sharing medications with other patients.
Leave the hospital after obtaining formal permission.
Respecting the rights of Hamad Medical Corporation employees, and treating them with due diligence and respect.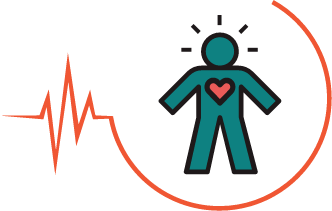 Waiting places
When a member of your family is undergoing a medical procedure, you can wait in the places designated for rest. Every center has one waiting area for men and one for women.
In each waiting room, the following services were provided:
Comfortable seating area
Television
Internet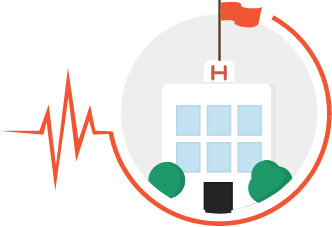 The mosque
There are two mosques available in the hospital, the first for men in exchange for the main reception on the second floor. As for the women's mosque, it is located on the second floor of the medical tower building, as opposed to receiving women and children