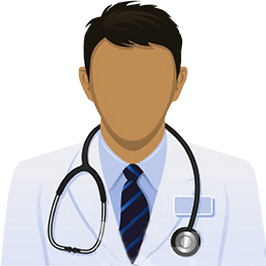 Bio
I am Dr. Khaled Abdulaziz, intensive care specialist and assistant head of the intensive care department for adults for years, Bachelor's in Medicine and Surgery, then a master's degree in intensive care specialization, Ain Shams University – Egypt.
Personal Information
Specialization: intensive care specialist
Degree: Master
Areas of Expertise: intensive care specialist
Languages: Arabic and English
Nationality: Egyptian
Age group of patients: NA
Education and Experience
Medical School: AIN SHAMS UNIVERSITY, EGYPT.
Degrees : MBBS, MASTER DEGREE IN INTENSIVE CARE.
Specialty – Area of Experience:
AIN SHAMSE UNIVERSITY HOSPITALS.
THEN MATARIA TEACHING HOSPITAL, EGYPT.
THEN TADAWI GENERAL HOSPITAL DAMMAM, SAUDI ARABIA.
Internship: AIN SHAMSE UNIVERSITY HOSPITALS .
WORK EXPERIENCE : 8YEARS EXPERIENCE IN GENERAL INTENSIVE CARE (CRITICAL CARE ).
Certification and Licenses
Medical work Licenses:
INTENSIVE CARE REGISTRAR IN SAUDI ARABIA AND
INTENSIVE CARE  SPECIALIST  IN EGYPT.
The Available Diagnostic and Treatment services
DIAGNOSIS AND MANAGEMENT  OF CRITICALLY  ILL PATIENTS,  WITH  ISOLATED OR MULTI ORGAN FAILURE PATIENTS  IN LIFE THREATENING AND CRITICAL SITUATIONS, MANAGEMENT  AND LEADING OF GENERAL  INTENSIVE CARE UNIT .
Appointments
Sunday – Thursday 8:00 – 5:00
Saturday 10:00 – 3:00